Welcome to Canal Cruises Delft!
We are open from March 2023. And a special Johannes Vermeer theme this year.
Historic Delft is best explored and viewed from its centuries-old system of canals. Our experienced team of captains and guides will gladly show you Delft and tell you enthusiastically about the picturesque city. The patriotic history, the beautiful old town center, Delft Blue, Johannes Vermeer, the East-Indian Trading Company and much more will be discussed during the canal cruise.
The boats leave every full hour between 11:00 and 17:00 hours. Other departures are also possible on request. To make a reservation you can call, email or book directly via the yellow button on this website.
adults: € 12,50
kids 4 to 16: € 5,50
kids under 4: free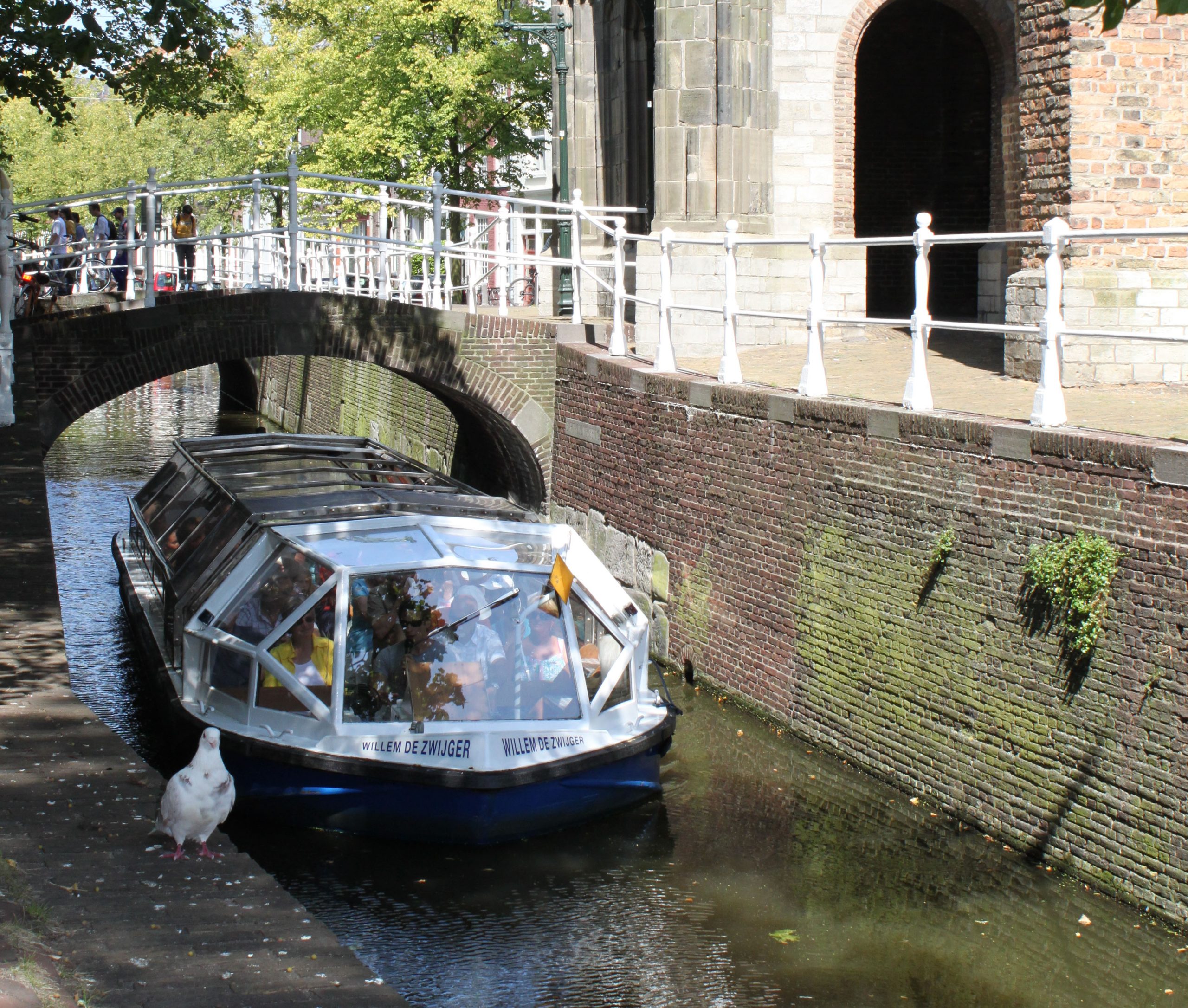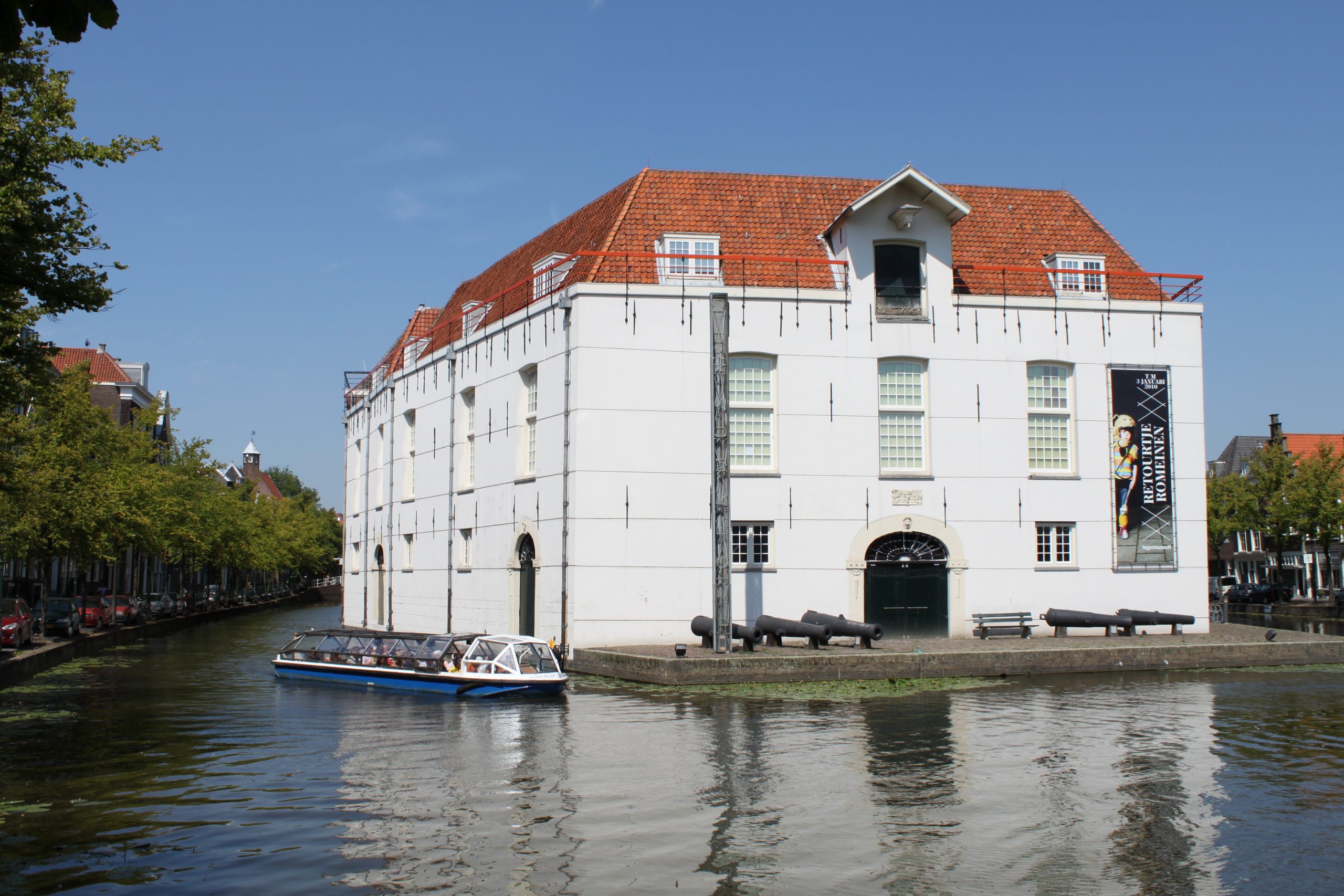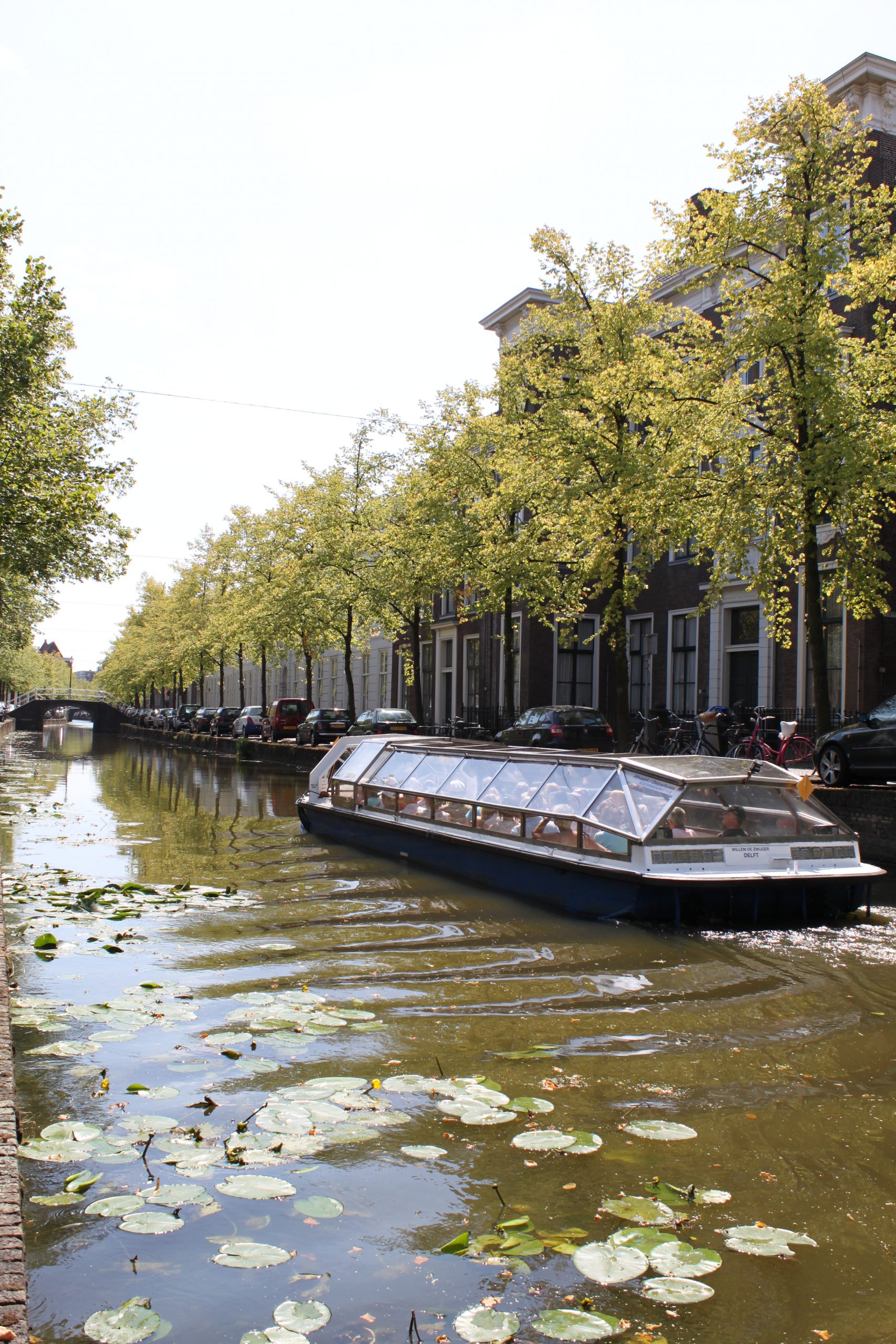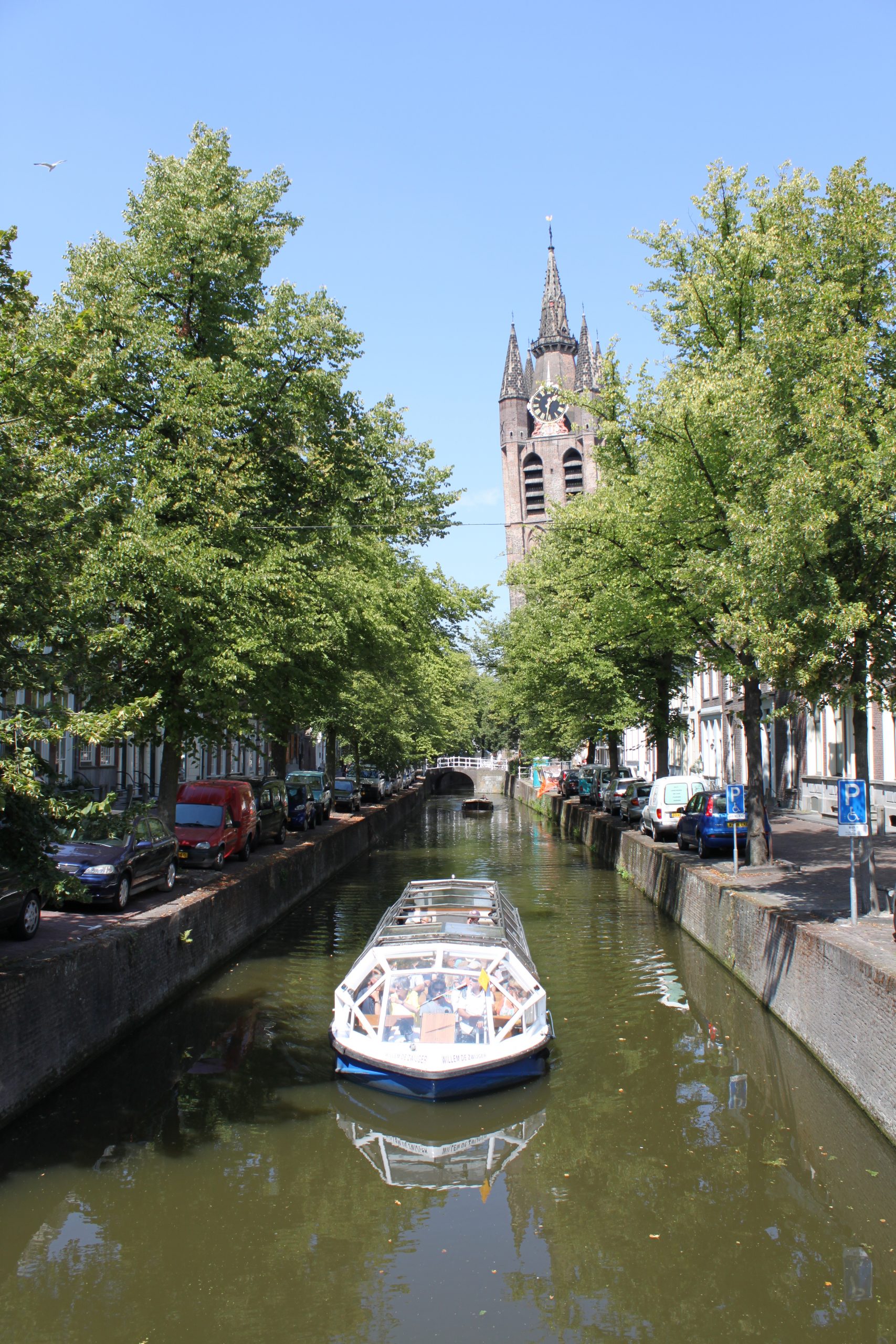 Delfts Grachten vom Wasser aus Sehr schöne ruhige und informative Bootsfahrt durch die grachten von Delft. Sehr gute Erklärungen unsereres bootsführers.

Zeker doen in Delft We hebben met de familie geboren van de rondvaart. Reservering, vertrek, alles was door in orde. We hadden een student als kapitein. Hij wist zeer veel te vertellen op een aangename manier. Ze hadden zelfs een oplossing voor de achtergebleven rolstoel.

Enjoyable and reasonable priced We arrived with only 5 minutes to spare and the staff sorted our tickets from Get your guide quickly and made sure we were on the English speaking boat. The tour was varied and interesting. The tour guide was very knowledgeable about the history and was pleasant as well as a good driver!! Would recommend as a very pleasant way to tour the old city.

Een leuke rondvaart De rondvaart was erg interessant. Alleen de student, die alles vertelde, kwam wat onzeker over. Heeft een paar keer benoemd, dat hij al een tijd niet gevaren had en hoopte dat hij de bochten goed nam. Verder vertelde hij alles een beetje lijzig. Het verhaal was goed, maar de toon wat minder.

Leuke boot trip Leuke informatieve boot tocht. Leuke student als gids die super leuk alles vertelde . Boot was niet vol leuke gezellige groep aan boord .

Rondvaart Delft Leuke tour, 3/4 uur ongeveer, veel gezien en ook nog wat nieuwe dingen ontdekt, deze na afloop gaan doen, prima begeleiding , duidelijke uitleg, leuk om Delft van een andere kant te zien, zeker een aanrader.

Mijn eerste week We hebben een fantastische rondvaart gehad met een prima, leuk en educatief verhaal van een jonge Delftse student. Hulde!

Erg leuk en leerzaam Het was een leuke tocht met veel leuke wetenswaardigheden verteld in het NL en EN door n enthousiaste student. De opstapplaats was vlakbij ons hotel Royal Bridges. Ideaal

Great way to see Delft Great experience....guide very informative and entertaining. It was a very hot day and he kept us all going!!